Shop
Thank you for viewing our products. If you wish to purchase or enquire about one or more items please email sales@edalemrt.co.uk who will provide payment details and postage costs
Lifeventure 300ml Thermal Mug
Vacuum insulated mug with screw-top £12 
Web shop exclusive last few available at £12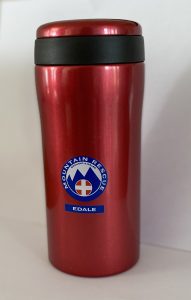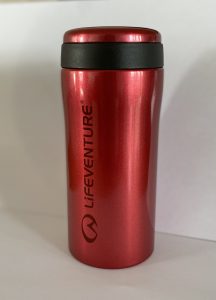 Made from food-grade stainless steel
Vacuum insulated double wall construction
EasyClean screw on-lid with silicone seal
Pressure release chamber regulates the internal pressure as contents cool, ensuring the lid can be removed with ease.
Manufacturer recommends hand wash only
Giraffe Multiwrap
Giraffe Multiwrap £10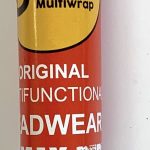 Original multifunctional headwear made with Coolmax Repel wind and rain blocker 100% Polyester Microfiber.  Tube measures approximately 500mm by 250mm.  One size fits all.  These are a slim fit seamless tube and can be worn in multiple ways.  Click the link and scroll down for a graphic showing suggested options.
Plastic Loop Key Ring
Plastic Loop Key Ring £2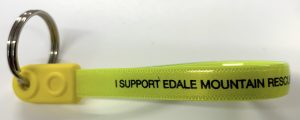 Can be used in a range of situations
Measures approximately 100mm x 8mm
Hi Visibility so it is easy to find
Trolley Token Key Ring
Trolley Token Key Ring £2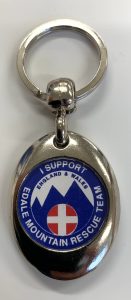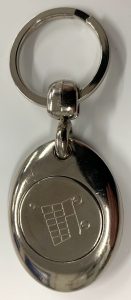 Colour - Silver
Material - Metal
Quality Metal Silver Coloured Key Ring
Includes token for shopping trolleys with withdrawn £1 or €1 mechanisms. Unfortunately our stock was purchased prior to the introduction of the new pound coin in 2017. So we cannot guarantee it will work with all trolleys. Experiments at Morrisons, Hillsborough, Sheffield December 2020 confirmed it worked ok. Other Supermarkets are available but haven't been checked.
Token is attached magnetically
Can be attached to your house keys so you are never caught short again
Press the token on the edge nearest the ring to release
Makes a good solid key ring even if the trolley token does not work.
A clear Polythene lightweight survival bag for emergency use
Lightweight Survival Bag £5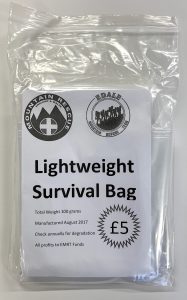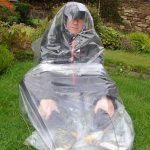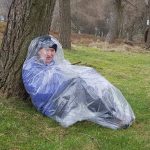 This lightweight polythene survival bag was created for those situations where it is appropriate to carry something for emergency use but is not appropriate to carry heavier survival equipment.  It is easy to carry and will be better than nothing.  The user must determine what equipment is appropriate for their proposed activity and likely weather conditions.
Created for use as a survival bag for our Nine Edges Endurance Challenge Event
Acts as a barrier against the elements
Compact, lightweight and small enough to pack just in case
Full size bag for adult use
Total weight 100 grams. Pack size approximately 190mm by 125mm.
Magnetic Bookmark
Magnetic Bookmark £1

Magnetic Bookmark folds over the page and sticks together to hold your page in a book or magazine.
Year Book 2020
Year Book 2020 £2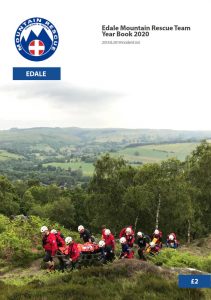 A glossy paperback booklet including the following content
2018 & 2019 Incident list
Team Leaders Report
Chairman's Report
EMR History Timeline
The Montane Spine Challenge
Search Dog Flo
Friends in High Places
Apply to Friends in High Places
EMR Area of Operation
Donate to Edale Mountain Rescue
Collection Tins
Our Sponsors
Model Toy Land Rover
Model Toy Land Rover £7.45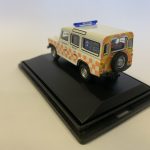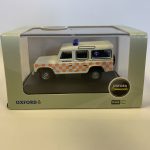 Mounted on a black stand displayed in a clear box
Vehicle dimensions H 2.7 W 2.1 L 6 Centimetres
Engraved Lifeventure 300ml Thermal Mug
Vacuum insulated mug with screw-top £14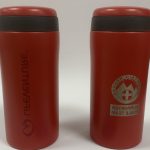 Made from food-grade stainless steel
Vacuum insulated double wall construction
EasyClean screw on lid with silicone seal
Pressure release chamber regulates the internal pressure as contents cool, ensuring the lid can be removed with ease
Manufacturer recommends hand wash only
If you require assistance from Mountain Rescue:
Ask for Police & Mountain Rescue
Give the operator the exact location of the incident, the nature of any injuries, the number of casualties and your phone number
Stay near your telephone and stay put until told otherwise